by Renée Ahdieh (2016) 
With the threat of war looming in the distance and Shahrzad ripped from her love, the Caliph of Khorasan, Khalid, they must each come to terms with their choices and strive to save their beloved city. Khalid desperately tries to rebuild his city broken apart from the lightning attack as finds himself alone as he pushes his dearest friend, the Captain of the Guard away. Meanwhile Shahrzad is back with her first love, Tariq, who is prepared to do anything to protect her.
Shahrzad needs answers to the magic rooted deep inside her and an answer to her most desperate question of all – how to break the curse on Khorasan. But with enemies waiting in the shadows to take down the boy-king of Khorasan, who can Shahrzad trust?
♥
"From the stars, to the stars." – Renée Ahdieh, The Rose and the Dagger
I adored the beautiful The Wrath and the Dawn and it has taken me ages to finally get round to reading the sequel but as suspected, it was just as wonderful as the first book. Full of sumptuous writing and a love between two characters so strong it could rival the classics, this book is definitely a fitting end to a gorgeous duology.
The Rose and the Dagger picks up where Wrath left off with Khalid dealing with the aftermath of the storm and Shahrzad back with her family and Tariq. Neither is coping well without the other as Khalid burdens the curse that has poisoned his city for so long, and Shahrzad is trying to discover and understand the magic that runs through her blood.
Shahrzad and Khalid are just the most beautiful pairing ever and I love the honest and deeply-rooted respect they have for each other as equals.
"No. He was not here to retrieve his wife. For his wife was not a thing to be retrieved." – Renée Ahdieh, The Rose and the Dagger
It's lines like this one that just made me want to hug the book and thank the author for writing it – it was amazingly refreshing and emotional to read a book where 'prince charming' didn't save the woman or she have to rely on a man to save her. They were both willing to die for each other and had the same stubbornness and need for protect the other – they were one and the same.
Seriously their love for each other was the stuff of fairytales and I could read more and more books centred around these two characters and in fact, I'd love it if another series was written based in this world because two books is not enough! I love the stories Shahrzad tells and the hint at the A Thousand and One Nights retelling this book is inspired from.
I just love this book so much and I can't wait to read more from this author!
I'll mention a few spoilers now so if you don't want to see, now is the time to look away!
There are just a couple of things that happened that I simply have to mention – TARIQ – ahem, excuse me so let's start with Jahandar.
Once a caring and loving father turned power-hungry, book-clutching crazy man who literally set the whole city on fire thanks to his lightning storm. He won't give up the book but Shahrzad finds out that its destruction is the only way to break the curse without having to fulfil it.
Shahrzad's sister, Irsa, goes to deliver the book she managed to rip from her father's death-grip and just as Shahrzad and Khalid are coming into view, TARIQ decides that he can't control his anger and lashes out and fires an arrow at the Caliph because he 'swore' one of them would die when he next saw him.
(She chose Khalid, just let it go, Tariq!)
And somehow in the time it takes an arrow to be fired, a few pushes and shoves occur between Khalid and Shahrzad and Shahrzad is the one to end up with an arrow in her back.
TARIQ YOU ABSOLUTE MORON. Well done, you just shot your love in the back with an arrow because you couldn't just stop and think that maybe she's happy and maybe she doesn't want you.
But all is well and Shahrzad recovers and somehow they all forgive each other?! Personally I wouldn't if I had been shot in the back with an arrow…
But anyway I was actually stressing out so bad when they finally had the book because I just wanted Khalid to DESTROY IT ALREADY! Has he not read books? Bad things happen if you wait to do something that is vital in like I don't know, breaking a curse or something?!
But thank goodness that nothing bad did happen and he finally,  finally destroyed the book and broke the curse on his city.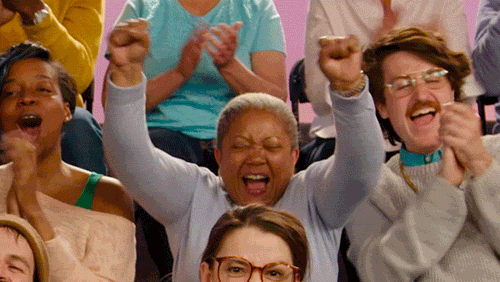 HOWEVER. It was at this point that Shahrzad got captured by Khalid's horrible, vile uncle. But thanks to the help from Despina and Vikram, she manages to escape so again, it's cheers all round and Shahrzad and Khalid are finally going to be back together and rule over Khorasan as Caliph and Calipha!
But OH NO because GUESS WHO'S BACK – the one and only TARIQ and he can't LET IT GO that someone has harmed Shahrzad. So he lashes out and tries to kill Khalid's uncle which of course turns everything into a fight and Rahim – Rahim – is the unfortunate casualty in this case as he leaps in front of the Caliph to save his life.
IS NO ONE GOING TO SLAP TARIQ?
Thanks to him, Shahrzad got an arrow in her back and Rahim died because he couldn't just curb his temper.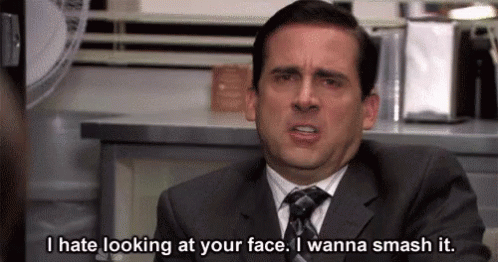 Okay so besides that moron basically ruining everyone's lives, there is an even worse person lurking behind the scenes as none other than Shahrzad's father, furious at losing his book and source of all his powers, leaps to destroy Khalid. He basically wants to win his daughter's love again since he has become such a horrible power-hungry person so he thinks the best way to do this is to kill his eldest daughter's love.
I was actually internally freaking out at this bit but thank the lorrrrrd Jahandar came to his senses and did the one useful thing he could do and gave his life to bring back Khalid.
The ending was so cute with Shahrzad and Khalid with their child – I love books that end on a good hopeful note so you can imagine a good life for your characters long after parting with them ❤
"In the end, there is only time for love." – Renée Ahdieh, The Rose and the Dagger