by Stephenie Garber (2017) 
"Whatever you've heard about Caraval, it doesn't compare to the reality. It's more than just a game or performance. It's the closest you'll ever find yourself magic in this world." – Stephanie Garber, Caraval
Once a year, the legendary and magical Caraval performance brings wonder and madness into life, a game where the audience takes part and anything can happen. Scarlett has never left her tiny island but dreams of seeing Caraval and escaping her father with her sister, Tella. But those far-flung dreams soon become reality when Scarlett and her sister receive an invitation, only for Tella to be kidnapped by the director of the game. Scarlett must save her beloved sister before she disappears, but she must also remember that what happens in Caraval is never quite what it seems…
♥
Wow, wow, WOW!!! This book has certainly lived up to the hype because my god is it amazing!!!
Seriously, the world-building in this book is extraordinary and there was nothing predictable in this book whatsoever. Every character was brilliantly constructed, my favourite being Legend because of how mysterious and dangerous he's made out to be. Scarlett and Tella have a typical sister relationship with each of them trying to do what's best for the other every time and I liked both of them because they were flawed and believable as sisters.
The DESCRIPTIONS in this book were something else – is it possible for words to actually seep magic because that's what I felt like was happening when I read Caraval. I could just read writing as beautiful as that all day; I never once tired of it or found myself bored – it really grabs and holds your attention throughout the whole book.
Sp the story goes that Scarlett must solve a series of clues along with other participants in order to save her sister from Legend, with the help of a sailor she met along the way. But everyone has warned her that it is only a game, and to not get swept away by it… Scarlett soon learns things and speculations are made but I could not have guessed what happened in the end! It was so unpredictable and amazing with a slight cliffhanger teasing you at the end that definitely leaves you craving for more.
"Welcome, welcome to Caraval! The grandest show on land or by sea. Inside you'll experience more wonders than most people see in a lifetime. You can sip magic from a cup and buy dreams in a bottle. But before you fully enter into our world, you must remember it's all a game." – Stephanie Garber, Caraval
Now of course I'm going to have to mention many spoilers because SO MUCH HAPPENED in this book that I did not see coming so look away now to avoid spoilers!
I shall start by freaking out.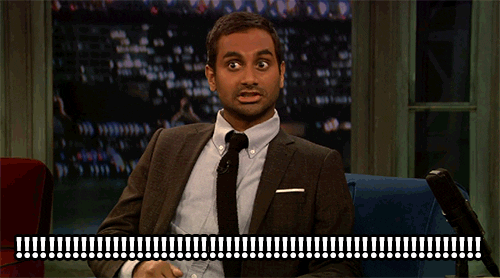 THIS BOOK WAS SO AWESOME I CAN'T-
Okay so Scarlett and Tella live with their abusive father who actually beats them up. But if Tella does something wrong, he beats up Scarlett and vice versa. I just didn't see that coming and that was only in the first few chapters!! Doesn't even scratch the surface of twists and surprises.
They both escape to go to Caraval with Julian the mysterious sailor who seems to know an awful lot about Caraval. Tella is taken hostage by Legend and Scarlett has to save her, and if she wins the game, she gets one wish.
Legend was just the most enigmatic character made and I couldn't wait to meet him. As Scarlett and Julian tried to solve the clues to find Tella, I had a sneaky suspicion that Julian might be Legend BUT I WAS WRONG. Right, so maybe the guy who says he is Legend when Scarlett confronts him is Legend.
WRONG AGAIN.
Where the hell is this Legend guy and who is he?!
And after all that we still didn't find out who Legend is and by the end of the book I am internally screaming because I need to know who he is!!!
I honestly thought we had met him at the end when he was going all crazy and manic but we all knew that Julian was involved somehow in the game so when 'Legend' KILLED him-
And then we aren't even left to get over that because straight away Scarlett goes to find her sister and Legend strolls in all concerned that Scarlett has got too swept away by the game. Tella believes him and things escalate as she realises Scarlett was telling the truth and she THROWS HERSELF OFF THE BALCONY
WHAT ARE YOU DOING GARBER?!
I couldn't deal with all that it was too much for a first book in a series, it felt more like a finale or something. But the magic of books is that they always surprise us and of course Julian and Tella didn't really die! They appear at the end all well and totally not dead but we're still left just as confused as Scarlett.
Just as it's about to end, Tella creeps off somewhere and we discover the letter that Legend wrote back to her on receiving her proposal for tickets to Caraval. She owes some kind of payment for her wish being granted for basically her and Scarlett to get away from their abusive father.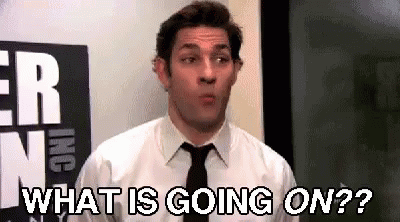 So what does Tella have to do in payment for getting tickets for Caraval and escaping their father? Who the hell is Legend and when exactly are we going to meet him?! I have questions! So many questions!!
I loved every second of this book and I cannot WAIT for the sequel!!!
"Hope is a powerful thing. Some say it's a different breed of magic altogether. Elusive, difficult to hold on to. But not much is needed." – Stephenie Garber, Caraval