by Samantha Shannon (2015) 
"Writing didn't carry the same risks as speaking. You couldn't be shouted down or stared at. The page was both a proxy and a shield." – Samantha Shannon, The Mime Order
Paige Mahoney has learnt there is a dark truth to the world she thought she knew, but after having managed to escape from her prison, she is now pulled back to her mime-lord, Jaxon Hall. A wanted fugitive, she has no choice but to go back to her former life as the dreamwalker belonging to the White Binder, Jaxon, who refuses to help Paige expose the secret of the Rephaim.
All of Scion is looking for the dreamwalker as a meeting is called of the Unnatural Assembly where voyants unite. Paige must balance her service as dreamwalker to her mime-lord with finding a way to reveal the truth of the Rephaim and their control, all the while as they crawl back into her life.
♥
The Mime Order starts with Paige and the other escapees from Sheol I trying to break out from the Tower in which Paige succeeds, only to find herself wanted by all of Scion. With no money, she must go back to Jaxon who welcomes her back with open arms (and is as creepy as ever), keen to learn of her developing gift. Her mime-lord doesn't want to hear anything of the Rephaim, but Paige wants to continue with the revolution that Warden and his Rephaite friends started all those years ago.
Paige is just as awesome as she was in The Bone Season and I loved seeing the relationship between her and Jaxon now that she's escaped from the Rephaim. The White Binder is leader of the Seven Seals and they must all obey him, but Paige finds a way to continue with uncovering the truth of Scion.
The Mime Order is just all action and non-stop amazingness from the start – I was hooked from the beginning and I never wanted the journey of reading this book to stop. SO MUCH happens and at no point did I find myself bored or lost – we learn so much more about the Seven Seals and voyants in London. I found myself understanding the way the world works in this book more and more, as well as recognising more of the different voyants and their powers.
Warden comes back and is so adorable with Paige but their relationship is strained as they are no longer keeper and human, thrown into Paige's world and seeking the approval of the Ranthen.
All the while as I was reading this book I knew there was a lot of talk of the ending, that something massive happens but I didn't realise just how massive it was! It was literally on the last page that something huge gets revealed and god only knows what is going to happen in the sequel!!
Prepare yourself for some pretty awesome writing in a brilliantly constructed alternate London where voyants exist.
"Words are everything. Words give wings even to those who have been stamped upon, broken beyond all hope of repair." – Samantha Shannon, The Mime Order
So as I've said there's a considerable revelation that happens at the end of The Mime Order so I'll have to mention it in this spoilery section now – look away if you don't want to be spoiled!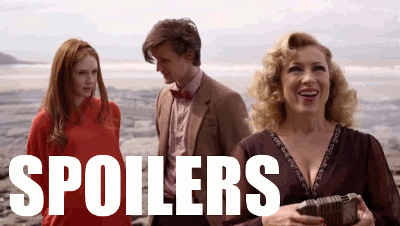 THE ENDING.
THAT GODDAMN ENDING!!!
Seriously that was just not expected I thought Jaxon was creepy and a bit weird but I HAD NO IDEA HE WAS IN LEAGUE WITH NASHIRA. How the hell does he know her?! They go way back but I need to know why he was standing there with her!!!!!
The showdown between the Black Moth (love how this is incorporated onto the cover and chapter titles) and the White Binder. IT WAS EPIC.
I knew Jaxon would get angry with Paige for challenging him but BY GOD DID HE GO CRAZY! He actually tried to physically hurt her so okay that was expected but when he started CARVING HER NAME ON HIS SKIN-
Oh crap he's trying to bind him to her! They'll be no escaping him. Oh god no this can't happen – but thank the heavens her father changed her name so he got it wrong and Paige seizes the opportunity to possess Jaxon and yield to her so Paige is crowned victor and the new Underqueen.
It was pure epicness when Jaxon was trying to fight Paige off and she won – she successfully managed to possess a person and stay standing upright. It was such a cheer-for-the-character moment and I actually thought that was the ending – the showdown between the two of them was the huge thing that everyone talks about.
BUT I WAS WRONG.
So very wrong.
Because as Paige is resting from the fight, an announcement is broadcast to all of Scion for Paige to turn herself over to Nashira with the promise that her voyant friends will be spared. Paige rushes to their aid but in the form of possessing another person (and from a distance) which she manages with success but that is not the end – oh no.
Because lurking in the background is a person Paige has known for a large portion of her life – a person who has returned to Nashira to help her against Paige and the Ranthan…
JAXON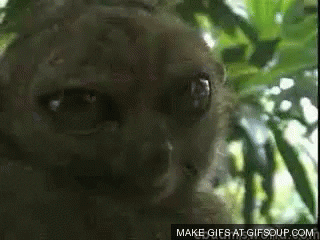 Literally did not see that coming. My eyes did that stupid thing where they skipped right over to the last page and I saw his catchphrase 'O my lovely' and I knew it was him. I couldn't believe that Jaxon knew Nashira and has gone back to her – it's a brilliant and huge plot twist that has got me on tenterhooks for the next book.
Of course I was glad to see Warden back in The Mime Order but his relationship with Paige is just so confusing – are they together or not? Does he love her or she him? I need to know!
So I am just in desperate need of answers and I can't wait to read The Song Rising which is out TOMORROW! I can't wait to find out more I am so excited!!!!