by Audrey Coulthurst 
A book all about royalty with a hint of magic sprinkled throughout: Mare is not the typical princess with her occasional cursing and rare wear of dresses, whereas Dennaleia is everything a princess should be and more – protocol and the duty of her kingdom always coming before anything else. When the two of them meet, both cannot stand the other but a friendship grows between them which slowly grows into something more.
Denna arrives in Mynaria for her marriage to Prince Thandilimon whom she has been betrothed to since childhood. As Denna learns her new role in this kingdom and securing an alliance between the two nations, a terrible tragedy occurs. As Thandilimon prepares for war, no one will listen to Denna and her intelligent findings – except Mare. But Denna has a secret that no one can know about for it's forbidden in Mynaria – she has an Affinity for fire.
♥
Of Fire and Stars is written in an alternating pattern between Mare and Dennas' viewpoints and I loved the complete contrast in their personalities. Mare is definitely not your typical princess, she's more at home in the stables with her horses than dressed in finery attending important meetings and dinners. However Denna is absolutely the princess and future queen she has been brought up to be, taking on the heavy responsibility of her kingdom completely, abandoning her true feelings for the sake of her duty.
We see the steady progression of the two forming a friendship as the royal Directorate refuse to take action and discover the truth behind attacks and what it means for the kingdom. Denna is clever and quick to act and Mare is daring with a thirst for justice, which forms an unstoppable duo as they soon find out who is really to blame.
Not every character is thoroughly formed though as I didn't really feel like I knew anyone else besides Denna and Mare – it would have been good to see more character development with Thandi and the King as well as Nils. It just felt like some scenes were a bit rushed at times and swiftly moved on when more could have been said or done to just flesh-out the world and relationships that bit more.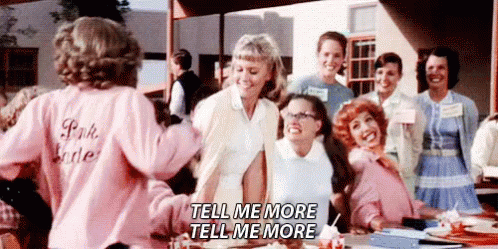 One thing I have to mention though is that I read a lot of fantasy that involves royalty and such, but none like this. I have never encountered a world where relationships are so freely accepted whatever gender you are and it was ridiculously amazing to read about! Men with women, men with men and women with women, it was a beautifully simple message that love is love and who even cares as long as it's love?!
Oh and the FOOD DESCRIPTIONS in this book were gorgeous – you can always tell if a book is going to be good based on how they describe food in the book (or lack thereof) and this one was definitely on to a winner.
A slow-burn romance and two characters that defy all odds to solve a mystery together with just a sprinkle of magic thrown in, Of Fire and Stars is a great story (with a beautiful cover may I add) that I do not regret picking up. And I'm pretty sure I'll be picking up the sequel!