by Jay Kristoff (2016) 
Well, this book was certainly different from anything I've ever read and whilst it intrigued me at first, I soon found myself becoming irritated by the format and not really interested in the story or its characters. It was a shame because the book was really hyped and I expected it to be a lot darker than it was, but maybe it just wasn't for me.
Nevernight had an interesting premise of a girl seeking revenge who can command shadow; she goes to the Red Church to learn to become a deadly assassin so she can fulfill her promise to herself over something that happened to her family. Mia soon realises the hard task ahead, especially when friendships grow and the dream of becoming a Blade seems further out of her reach and who can be trusted in the Red Church?
So first off, the format of the book was set out so it started with a caveat emptor, as if the narrator is talking to you and is warning you about reading on. The first few chapter were split into sections with italics as someone reflected on the past, and normal text which focused on the present. I really liked the first three chapters because they sort of ran parallel with each other so a sentence was said in the italics bit and it was repeated in the normal text but in a different context. But this stopped and the italics became more reflective on a different part of Mia's life and the normal text carried on with her life in the present.
What became clear from the start was that the narrator was not just in the third person, it was someone talking to you as the reader about this girl called Mia. They frequently made comments in the footnotes that were funny and sometimes satirical. The footnotes were really strange to get used to and sometimes I thought they were unnecessary and I sort of skimmed over them, but then they were sometimes quite amusing to read (especially where he mentioned that if you can't see your cat right now, they are probably annoyed with you for reading all the time!).
Mia was a realistic character and I quite liked her, but I didn't warm to her as much as I have with characters in other stories – she became a bit more likeable at the end when she seemed more human than how she had been described throughout the book. Mister Kindly, the living sort of cat shadow that stays with her and talks was the best character in the book. I found him more interesting to read about because there was one bit where his character changed and it was hard to figure out which side he was on (and I still don't know).
The world that the book is set in involved a religious origin as one of the gods became angry at some point which resulted in no night ever – hence the name, Nevernight. This had interesting potential, but wasn't really focused on that much for example, everyone seemed very used to the never-ending day light.
I just found the book really hard to pick up and carry on reading a lot of the time, I didn't really care about any of the characters and my reactions to certain things that happened were quite neutral.
I think this book was probably just not for me, but it was different to read a book in such a strange and unfamiliar format.
So here come the spoilers – look away if you don't want to be spoiled!
The most shocking thing that happened was probably the bit with Tric where Ashlinn killed him in order to get away with her crime of letting the Luminatii into the Red Church and taking all the Shahiid's for interrogation. Maybe it was because I hadn't warmed to Tric so I didn't really care about what happened to him (and to be fair Mia didn't seem to either).
Everything just felt a bit underwhelming.
My favourite character was Mister Kindly because I found him the most interesting thing in the whole book. I liked him at first, but when Mia doesn't have nightmares one night, I really thought he had killed Lotti – I still think he may have had something to do with it because she was murdered at the same time that Mister Kindly had that moment of being unhappy with Mia's lack of nightmares… Maybe it will come up in the next book?
I really think Mister Kindly is the best part of the book and I would be interested to find out which side he is really on and what happens in the next book with him, but I just didn't like the story enough to bother reading the sequel.
Not a lot of stuff happened in this book that I was shocked by or remember because it was all just a bit meh.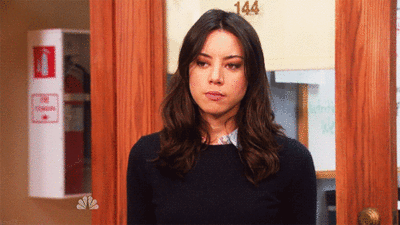 It's a shame really because I really wanted to like this book, but it just wasn't for me and I know a lot of people absolutely loved it and it's one of their favourite books of 2016. Unfortunately I don't feel the same but it was interesting to read a book with a different format including footnotes and a caveat emptor.
Oh well, sometimes you get those books that everyone says are amazing and they turn out to disappoint you – you just have to pick up something new!