by S J Maas (2016) 
Oh gods what do I do now. One whole year till I can find out what happens and I'm just lost thinking about it. Empire of Storms was awesome but not my favourite book in the series and it took on quite a different path compared to the previous books in the series.
Aelin travels to Terrasen to assume the throne but she is met with obstacles from her own lords. Aelin sets out to find the two other Wrydkeys and stop Errawan, but other ancients are stirring and trust will be tested as the young Queen attempts to fight the Dark King and bring peace to Erilea.
This was one of those books that you are never bored reading, but you'll suddenly find that you've read 200 pages and nothing has really happened. Nothing major happened in part one of the book, but Maas is one of those authors that can keep your attention throughout the story but she saves all the action right till the end. The ending of this book will leave you breathless and desperate for more – it really wasn't something I saw coming at all.
The book starts off with Elena and Gavin who pop up throughout the book every now and then and we come to understand exactly what Elena did and why she appears to Aelin in her quest for the Wrydkeys. I have to say this wasn't something I saw coming either, and what Elena did impacts upon Aelin in a way beyond anyone could have imagined.
All characters are featured in this book except Chaol and Nesryn which worked well for the story actually – I enjoyed the short story about Chaol at the end as it gave the reader satisfaction in knowing how he is faring since he is exempt from Empire of Storms.
One thing this book contained which the others didn't was mature content and a lot more romanticism. While it added to the story sometimes, I think it was slightly unnecessary in parts because it took away from the focus of what the characters were doing and after a bit I was starting to think 'is everyone going to get partnered at the end of this?' because a lot of characters had some sort of romantic interest in EoS. But even then I was thinking, 'why have these two been put together?' because they just didn't seem like they were being put together as it was benefiting the story and their character development, but just because.
One character I really liked in this book was Elide – she came across a lot stronger being away from Morath and I also actually loved the bit that Maas included about Elide starting her cycle and having to stop in her journey for supplies – one thing that a lot of fantasy books lack is acknowledgement of the fact that the female cycles and bleeds so it was great to just see it mentioned and not pushed back or left out. This if life, people!
So a lot of things happened in this book that I must mention so DO NOT READ on if you want to avoid spoilers!
First off, I'm going to go through the many ships that occurred in this book – a whole fleet by the time the book had finished!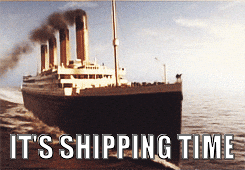 So I was glad we finally saw Aelin and Rowan get together (though I think it was mentioned quite a lot how they basically couldn't wait to have each other, which was a bit wearing after a bit and I kind of wanted to just shout 'just do it already!' after the amount of times they mentioned how much they wanted each other). Maas certainly knows how to write sex scenes and this one was written quite sweetly as well (until they were obsessed with biting and scratching each other to claim the other one).
I just knew that Dorian and Manon would get together but I thought it would be in a more romantic way, but no, they basically just had sex then walked away – no sign of a relationship developing there, not at the moment anyway. And I did feel it was a little soon after Sorscha, but he did appear to just want sex and nothing else from Manon, who was happy for the same in return.
I found Lorcan and Elide a good match as friends with their parts in the book and I looked forward to their parts, but I just really didn't see why they had to be partnered up! They could have just been good friends and it would have worked really well for the story – the romanticism between them was unnecessary and not needed, and the bit that they almost had sex was so strange and random.
I just knew that Aedion and Lysandra were going to be paired up too which, again, is sort of not needed and it doesn't benefit the story in anyway. I felt by the end of the book that it was more of a dating frenzy than anything with everyone having some sort of love interest by the end of it.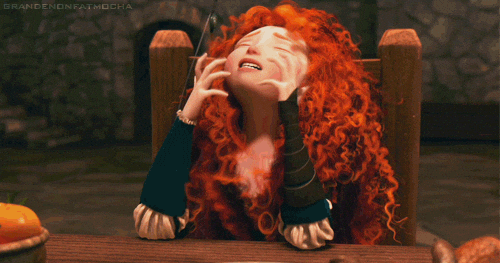 So besides the many ships, the story was just Aelin trying to find the Wyrdkeys and formulating plans and keeping secrets. I understand why she liked to keep secrets but it got to a point where she almost likes the dramatic effect of coming up with a plan all by herself and pulling it off without any help. I grew to dislike Aelin in this book, only a little bit but still I prefer the old Celaena who was more witty and vicious compared to cunning and distant.
There were quite a lot of fight scenes and I get a bit exhausted when they drag on but Maas manages to make them interesting and not too long that you start getting bored. I think some fights are an excuse to display the love of protection of one character over another though as you see Aedion worried for Lysandra and Lorcan worried for Elide (it's always the males worried over the females).
Okay so the ending.
THE ENDING.
Dramatic is too light a word – it was unbelievable and I was left stunned after finishing the last chapter.
Right, so, Aelin finds out that she is basically going to die because of Elena and her mistake (that I didn't even think was that bad, like people make mistakes and if no one told her what the Wrydkey was then how was she to know?) so she willingly goes to her death but what happens is worse.
Aelin gets tortured with WHIPS (please don't do this Maas) which she despises with good reason, before being taken off by Maeve who is going to do gods knows what with her. She stuff her into a COFFIN and gods my heart was just being stamped on – how could Maas do this to Aelin?!
It was just absolutely shocking and I have no idea what's going to happen next with regards to Erilea and Terrasen, or indeed with Aelin and Rowan and whether they will both survive. I reckon Maas will definitely kill off at least one person, but I was surprised to find that no one died in this book – I was really expecting someone like Aedion or Lorcan to be killed off. But I suppose Maas is just partnering everyone up so that when someone or people do die in the last book, it will be all the more dramatic.
I couldn't give Empire of Storms 5 stars despite loving the series and having given all the previous books 5 stars, because I just didn't like the direction the story has taken now. What with mature content and all the ships (so many ships), I felt that it's becoming more like ACOMAF and deviating from the Throne of Glass audience and its own direction.
I am so excited for the last book though – I can't believe the last in the ACOTAR trilogy and the last in the Throne of Glass series are both coming out next year so that will be the ending to two brilliant series in 2017!