by Evelyn Skye (2016) 
"Imagine, and it shall be.
There are no limits." – Evelyn Skye, The Crown's Game
Wow. Wow. Wow. This book was brimming with magic and the scenes were described beautifully so you really felt like you were discovering 19th century Russia. Every character was essential to the plot and explained brilliantly but this was not the kind of book to allow yourself to get attached to characters because, well, you'll see.
I received The Crown's Game in my July My Bookish Crate box (see unboxing here) and I was thrilled to finally have it after having seen such good reviews of it online. Knowing this book was full of magic (since the July theme was magic, of course), I could tell it was something I was going to love and from the very first page, of which took place in a bakery (sold) it confirmed my suspicions.
The story follows two enchanters: Vika and Nikolai that have to participate in the Crown's Game in a bid to become the tsar's Imperial Enchanter, both of whom have been training their whole lives for this moment but, little do they know that only one can be allowed to live at the end of the game. However when they meet, their magic seems to have other ideas and as each takes their turn in the Crown's Game, they find it harder and harder to harm the other and compete for their own life.
But this is not just a story of magic and slight romance, it's also a story of family and friendships, both of which get tested as the game proceeds as both enchanters discover the truth of their past and who their family really is, as well as their friends. Pasha, the tsesarevich, also gets tangled up in the Crown's Game as his friendships get tested and romance blooms. No one is safe as the past comes back to haunt the present and not even magic can prevent the inevitable…
The book is set in Imperial Russia in the 19th century and the descriptions of the world are amazing and it is constructed so well that you can imagine being there amongst all the action. This is one of those books that have a lot of new words but I didn't look any up and still understood the story – it doesn't require lots of looking-up of words or anything like that, but the different language woven into the story just augments the world-building – you can tell the author did their research!
Every character was brilliantly made. Nikolai, under the tutelage of Galina, is Enchanter One in the Game and Vika is Enchanter Two, mentored by Sergei, her father. Both these enchanters have a mysterious and hazy past and it isn't until later on in the book that we learn of their family and where they originated. The air of mystery surrounding them captivates the reader as we try to figure out who they are as a character, especially given their choices with their turns in the Game, not fully understanding what drove them to their choices until we discover more of their past.
The Crown's Game is a game to determine which of the two enchanters will become the tsar's Imperial Enchanter and only one of which can survive. It's a thrilling action-packed game which sees the skill of each enchanter put to the test as they try to outsmart the other and win the game. However we see conflicts between the enchanters and themselves as they get to know the other and suddenly winning the Crown's Game isn't everything they wished for…
The last third of the book takes a dramatic turn and multiple things happen that were totally unexpected, leaving your mind in a state of chaos and after you turn that last page… let's just say I was more than relieved to find out there's a sequel to this book coming out in 2017.
Right, so on to the spoilers because so many things happened in this book I must talk about! Look away now if you don't want to be spoiled.
WHERE TO BEGIN. The Crown's Game was just brimming of action and just when you thought one thing happened, BAM – something else just as disastrous and momentous was waiting round the corner ready to slap you on the face.
The first thing that really struck me was how the Crown's Game was set up, in the fact that it involved the two enchanters just roaming around in the streets and not actually a full on face-to-face battle or duel with magic. It was certainly different and it worked really well in the end; it was interesting to see how they both favoured different sides to magic – Vika being stronger at manipulating natural elements and Nikolai preferring man-made things to control, matching their unique personalities.
The character that surprised me the most in the book was Pasha because he seemed so kind and charming at first, being friends with Nikolai and relishing going undercover and sneaking off from the palace to go on adventures with him, he was a sweetheart and we felt for him and his inevitable path as tsar he must follow. But when he discovered Nikolai was an enchanter, I knew, I just knew he'd let us down and turn all cold towards his best friend, not even caring if he survived the battle on the island!! Also, his reaction to his best friend DYING as Vika was declared the winner, was pretty pathetic and I hope he feels wracked with guilt in the next book because he just stood by and let it happen.
When Aizhana was introduced in the book in a very short chapter, I knew she would crop up again and be evil in nature. She was an inspired addition to the story and when we found out her past – well, things just got so much more interesting from there.
First off, she's Nikolai's mother – okay, that's all right, quite interesting.
Second, she kind of died as she healed her son when he was dying and used the energy of maggots and worms to bring her back to life – erm, okay, getting a bit weird but she clearly loves him.
Thirdly, she KILLED all of the people in her tribe when she found out that they sold her son to Galina because they couldn't cope with his magic – right… yeah, I'm thinking her time underground may have changed her nature somewhat.
Fourthly, she confronted the tsar and informed him that Nikolai is HIS SON and then KILLED him straight after – oh my god.
And finally, she found Nikolai, told him of all the people she has killed (for him?) that he is the tsar's son and can probably lay a claim to the throne and he obviously tells her to sod off – I think she'll be back with a vengeance in the next book.
I couldn't believe he was the tsar's son and PASHA'A BROTHER, I mean, how cute is that? To be like a brother to someone and then find out you are? Cute; I just hope Nikolai gets a chance to tell Pasha in the sequel and maybe even take up role as tsar, seeing as Pasha hates the role?
Another shocking thing that happened, before all of this Aizhana-killing-the-tsar stuff happened, was that Sergei died.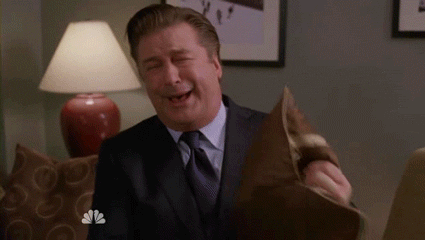 HOW SAD WAS THAT THOUGH? He gave Vika a bracelet that meant he would give her his life force to ensure her magic was the best and she could win the Game, but SHE DIDN'T KNOW and after she used so much magic to help the tsar and tsarina, is used up all of Sergei's life and he died in his sister's arms. I mean, that's cruel because Vika had no idea of what she was doing and he loved her so much, despite not being her biological father, that was literally willing to die for her just so she didn't.
Evelyn Skye surely does know how to drop bombshells in her writing.
But the biggest of all, was THE ENDING.
The charmed knife. Nikolai. Too many emotions.
Nikolai was going to SACRIFICE HIMSELF for Vika because he realised he loved her (even though they never kissed or anything, but that just makes it even more adorable) but BLOODY GALINA charmed the knife so that when Nikolai went to stab himself, it hit Vika and oh my god he brought her back and ended up dying himself.
I mean, Nikolai can't die… He's the best!
The book ended with Vika seeing Nikolai on one of the dream benches he made but what does this mean????? Can he come back? Did he really die? WHAT'S HAPPENING?
He has to come back, otherwise what's the point? Nikolai is the best.
The next book is called The Crown's Fate and I think this suggests that he comes back and there's a massive dispute over whether Nikolai or Pasha is heir to the throne, hence the fate of the crown is in question. Also, I think Aizhana will have a big part to play in making sure Nikolai gets the throne but I have no idea what will happen to the three characters now, given how each of them has lost a parent and their relationships have sort of been destroyed.
An amazing book, and one that I won't be able to forget in a hurry.
"As for whether the magic in The Crown's Game is real, well . . . that depends. Do you believe in what you cannot see?" – Evelyn Skye, The Crown's Game