Titan Books FINALLY revealed the UK cover for A Conjuring of Light, the third and final instalment of the A Darker Shade of Magic trilogy by V E Schwab and IT'S AWESOME!
Behold: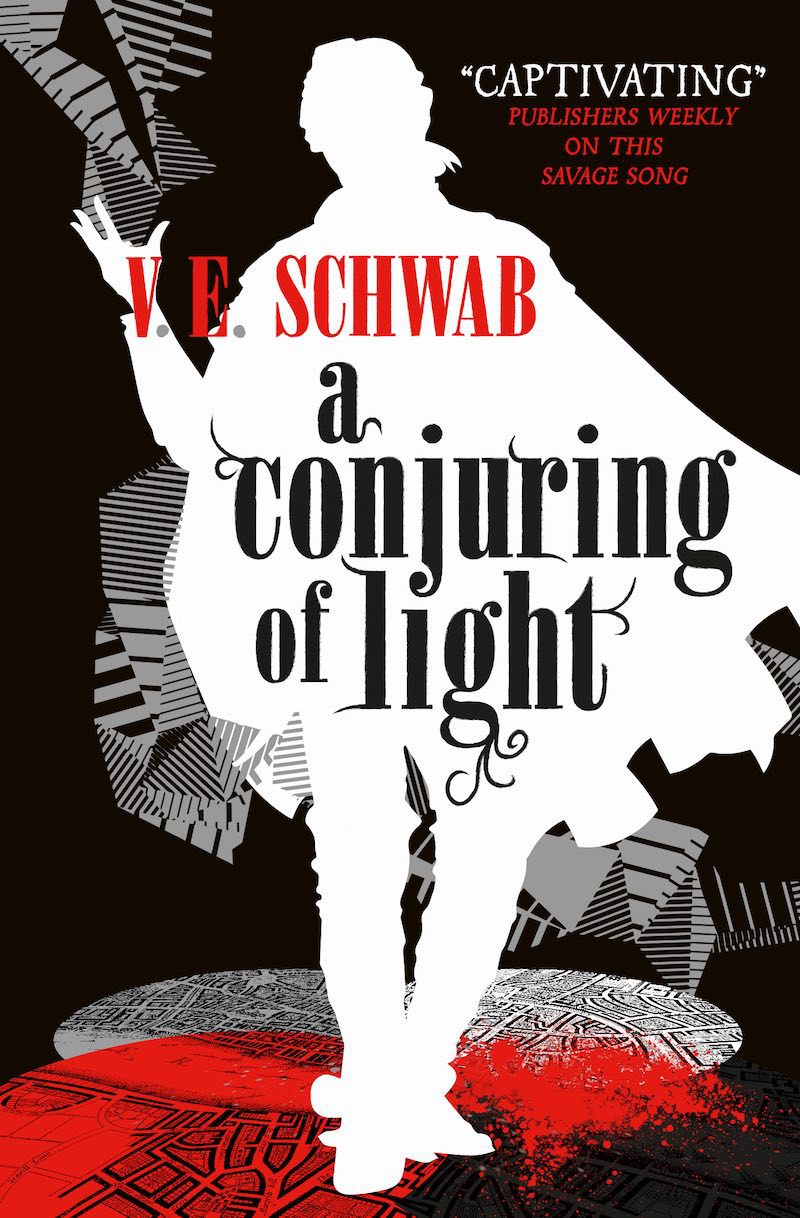 I absolutely love the designs of the ADSOM books with the title of the book filling the silhouette of a figure and that person always walking between the worlds, but this cover has clever little hints too – the black background and the crumbling/fading away of Red London and a certain Black London emerging???? The cover is taunting us!
ADSOM is one of my favourite books I discovered this year (see my post on five reasons why you should read ADSOM) and I am so excited for this book, the cover is stunning but I just hope it isn't foreshadowing anything awful that's going to happen in the book – Black London can't take over!
What are your thoughts of this cover? Are you as scared as I am for the fate of a certain few characters?
A Conjuring of Light is due to be released February 2017.