I can't be the only one excited for Empire of Storms to come out in September so here's a post full of teasers I've found on various social media. I only just discovered the Throne of Glass series this year and who would have known that it would turn my life upside down? Sarah J Maas is one of my absolute favourite fantasy authors, her writing is beautiful and nothing like anything I have ever read.
I'm currently doing a reread of the series and I've just got about 100 pages of Heir of Fire (my fave) to finish, but with Empire of Storms due to be released in just two weeks, I am so excited! I've preordered it from WHSmith because the UK get given an exclusive short story (link here) which I'm both happy and annoyed about because while exclusive content gets everyone excited that can get their hands on it, it's not fair to people who can't reach it, but thank goodness people tend to upload it on social media so everyone can enjoy it! Hopefully they'll be a book released with all the short stories/exclusive content in the future so everyone can access it.
Empire of Storms, the fifth instalment of a six-book series, is due to be released on September 6th and my god have we been teased about it!
The cover was revealed to us a few months ago and it certainly got the fandom talking!
Not only does Aelin appear to have grown from when we saw her on the ToG cover, but she can be seen wielding an arc of fire and a sword is grasped in her hand (Damaris??) and the Eye of Elena is tied round her neck. The choice of outfit created a storm on social media, people loving it and speculating over what this outfit could hint to in the book. And also the background (on the US hardcover) is really dark and looks quite bleak – a hint as to the state of Erilea??
But to keep us on the edge of our seats, the World of Sarah J Maas tumblr blog (link here) and Bloomsbury Twitter page keeps throwing more teasing quotes at us! I've compiled them all (hopefully I haven't missed any) on here so read on and enjoy some amazing quotes from EoS till it's released!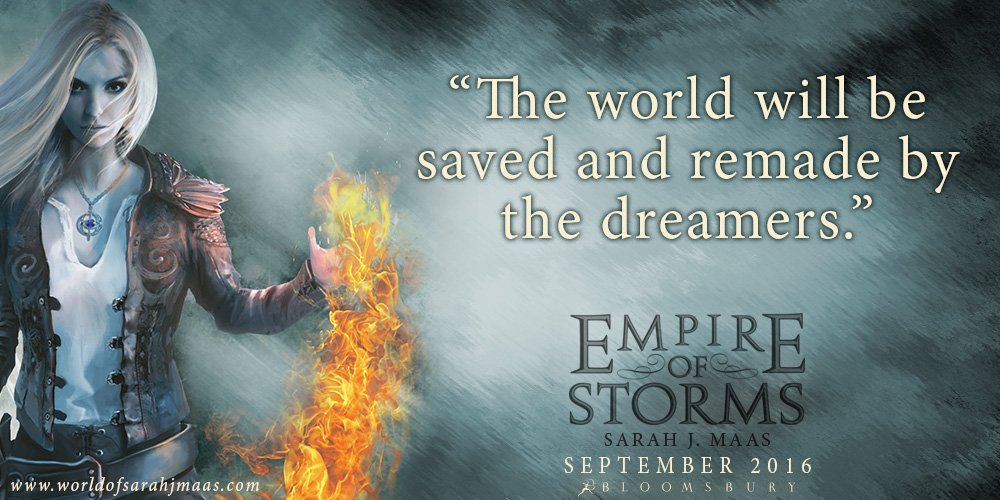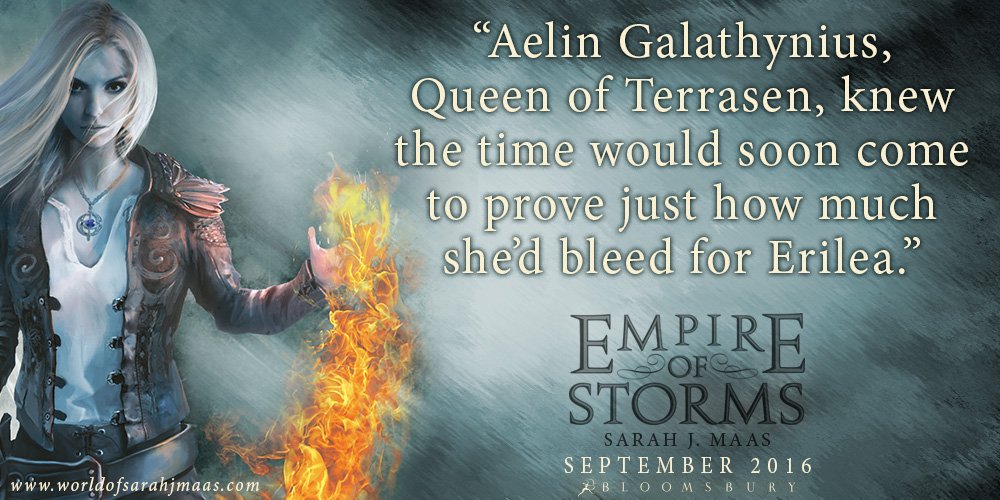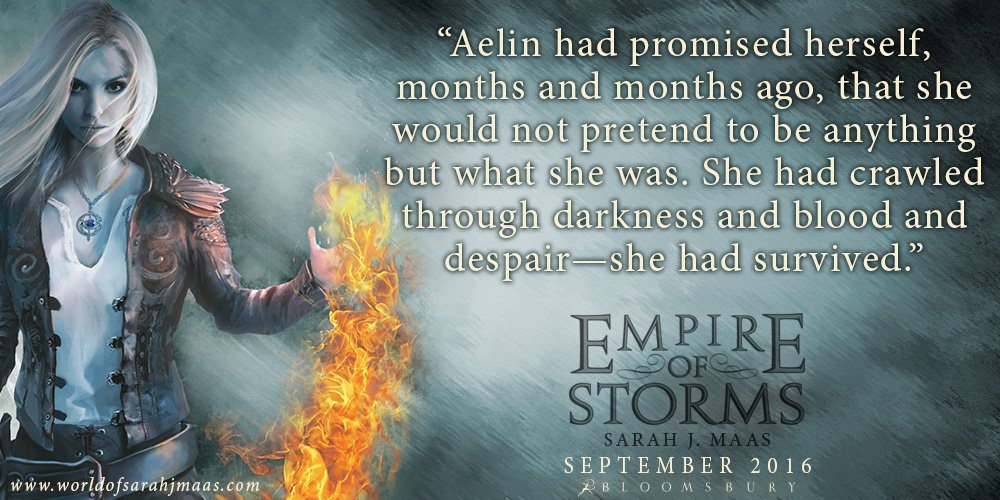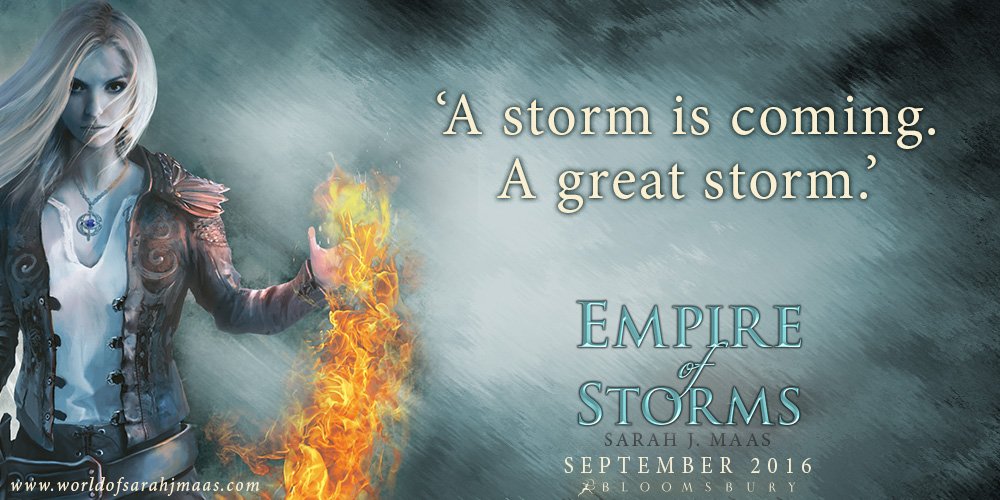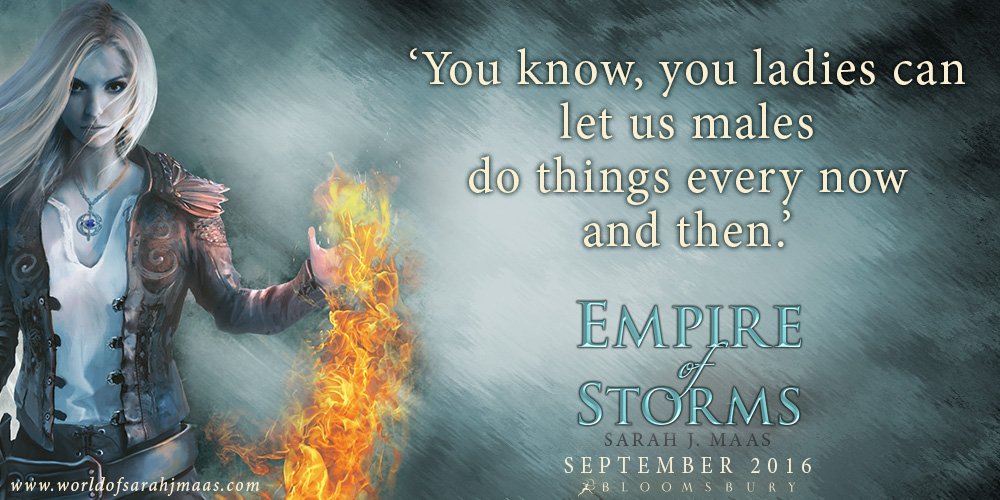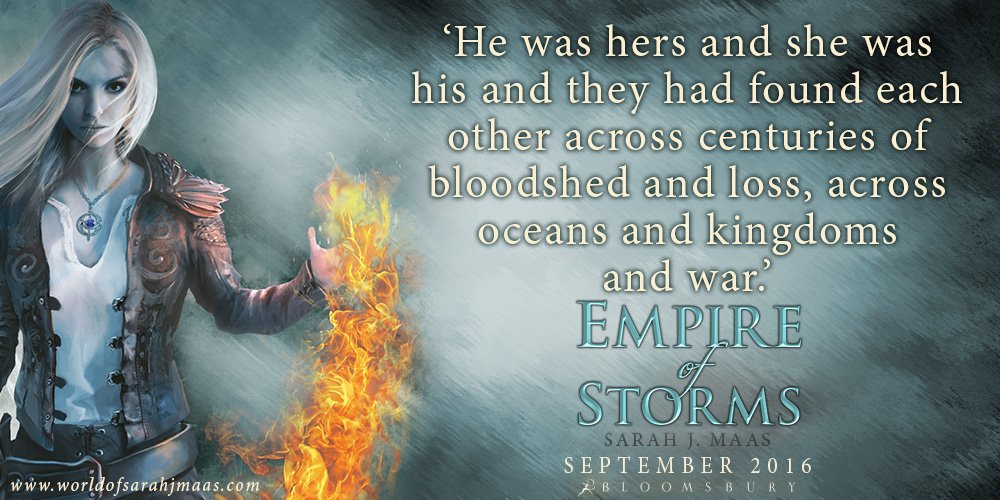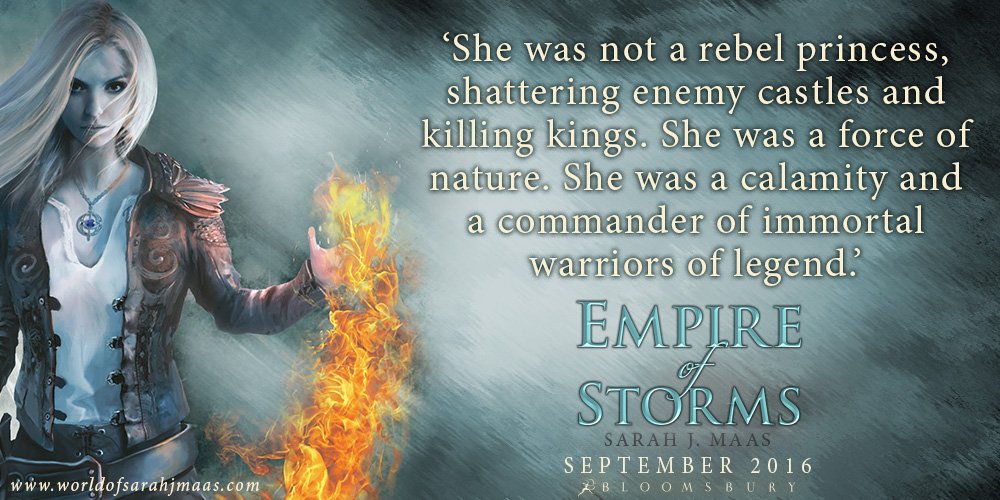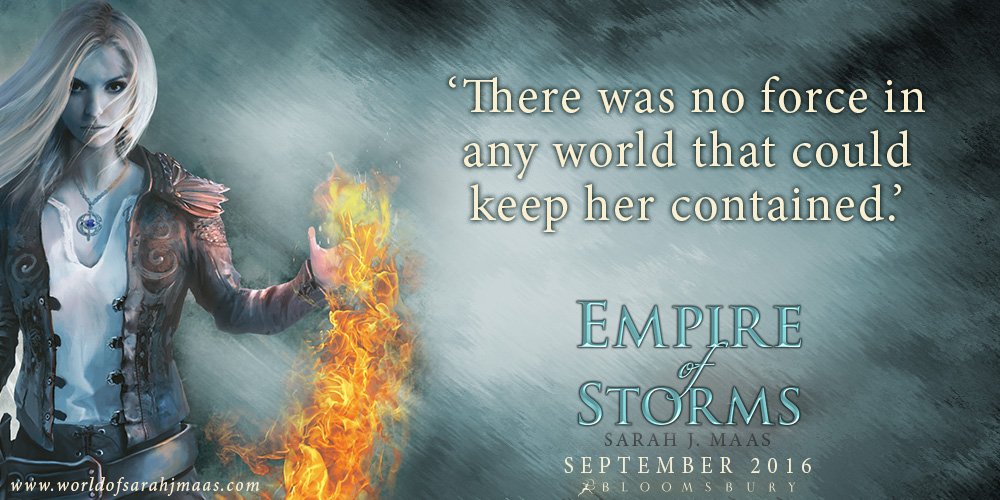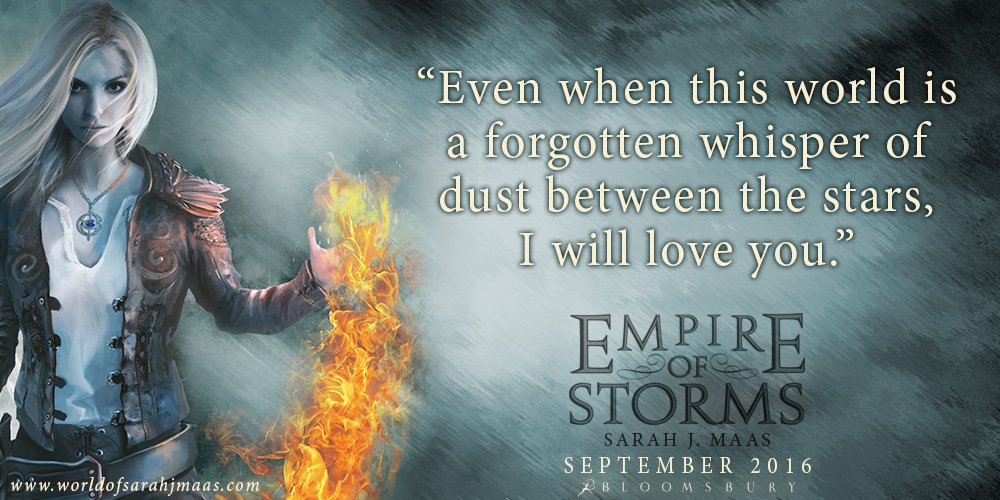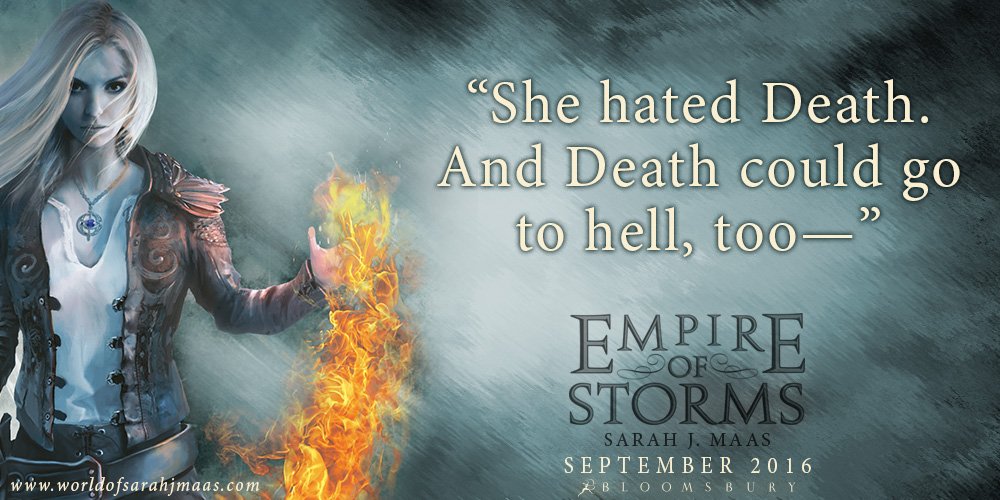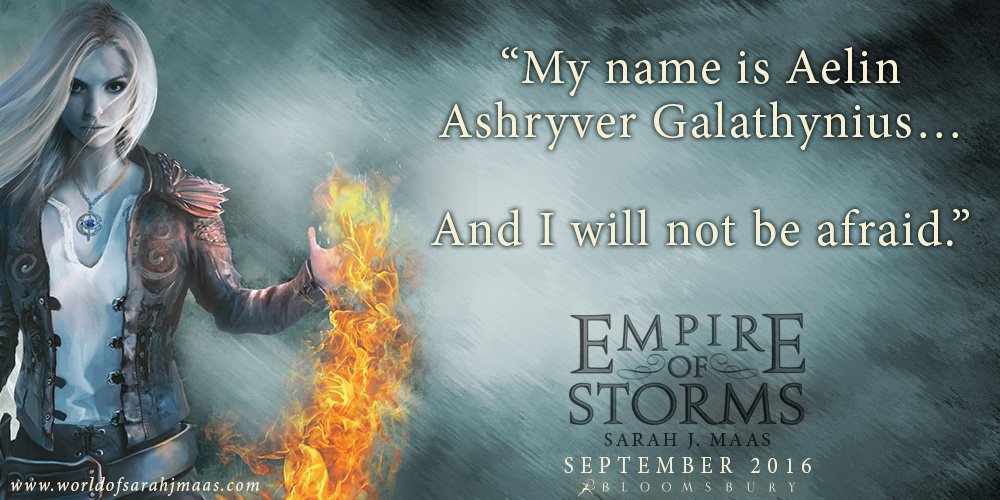 No more, no more! I can't take all this uncertainty!
Empire of Storms will be released in just under TWO WEEKS and I can't wait any longer.
I'm loving my reread of the series (Rowan ♥) and I am so excited to see how relationships develop in the next book, but I have a horrid feeling someone is going to die – Aedion? Or Chaol? STRESS. I NEED Empire of Storms now!! Who else is beyond excited?
Roll on 6th September ♥