by Maggie Stiefvater (2016) ♥♥♥♥
"Richard Gansey III had forgotten how many times he had been told he was destined for greatness." – Maggie Stiefvater, The Raven King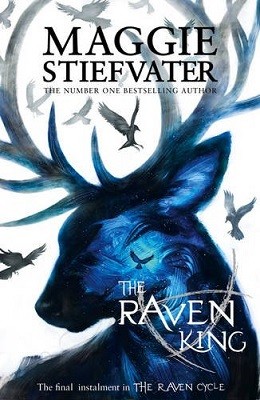 Wow. I cannot believe I managed to read the entire Raven Cycle series in time for YALC but I've done it and it was awesome!
The Raven King is the last in the Raven Cycle series and we see a lot of questions answered prompted throughout all four books, as well as the blossoming of a relationship between two characters (that was one of my favourite bits about TRK).
So it starts off quite dark with the one character preparing themselves for their inevitable fate and we're reminded of the very first chapter of the first book – the thing that got everything started. I felt dread as I read this because I was so uncertain with how things would go in the end, and it really was up in the air as to what direction the author would take the character's story in, right up until the last few chapters.
The book is obviously centred around one character meeting their fate, but a few subplots are littered throughout the story like with one antagonist we met in the third book lurking in the background and ultimately playing a part in the fate of everyone's lives as well as some relationships growing. All four main characters are involved in TRK; it was brilliant to see each character share the focus in the last book with not one outshining the other compared to the focus being on Ronan in TDT and Blue in BLLB.
With a slow start for about the first hundred pages and nothing really happening or getting any where near to finishing, there's less humour in this book as things get serious and we see a couple of betrayals from characters which served to shock and surprise us. Most things get answered however a couple remain as we don't find out for sure what happens to a couple of the characters – the wrap up to the whole story just focused on the four main ones.
In the end, things turn out not the way you would have originally thought they would, and I was left feeling a bit underwhelmed as I tried to decide whether that was the ending I wanted or not. If this was the intended outcome for the reader to feel, then it matches that of the characters because things don't go the way they wanted to either.
I have to mention a lot of spoilers now so do not carry on reading if you haven't read any of The Raven King or the Raven Cycle series yet (unless you want to to be spoiled).
WELL. That was not the ending I thought would happen AT. ALL. I honestly thought the author would kill off Gansey completely and I was kind of shocked and disappointed that she didn't??? After all that, I wanted Gansey to live but also I felt a bit cheated that he didn't die because, as we learnt from the very beginning of the series, Gansey dies. So why didn't he die in the end?
I mean, I'm glad he didn't die because Gansey was a brilliant character and he and Blue together were really cute, but his spirit appeared on the corpse road. He did die in the book but was brought back to life by Cabeswater so I guess he did technically die, but he didn't really because he carried on living so… I guess it depends on your definition of 'die' and stuff.
Anyway, this book took a much darker turn than any of the other books what with the demon running around and 'unmaking' everything – the bit where he started to unmake Ronan –
Love Ronan. He's the best.
So yes the demon is busy unmaking everything thanks to that idiot, Piper, who doesn't seem to have any brain cells because she thinks it's a good idea to have a demon(?)
I cannot stand Piper, she's really well written at being a complete psychopath for no reason, but god she was stupid when she woke that demon. And Neeve joined in, suddenly realised what a bad idea it was then wanted out and, of course, Piper got the demon to unmake her. You can't just go round telling the demon to unmake people, Piper.
Oh and NOAH. Even after finishing the series I still feel like we didn't find out much about Noah, other than he had to die so Gansey could live (bit harsh and unfair) but what happened after? He kept getting randomly possessed but it never said in the end whether he still hung around with the group or whether he managed to finally go on. And I would like to know what happened to him, and why the demon possessed him and other things.
One thing this book did deliver with, is THE RELATIONSHIP BETWEEN ADAM AND RONAN.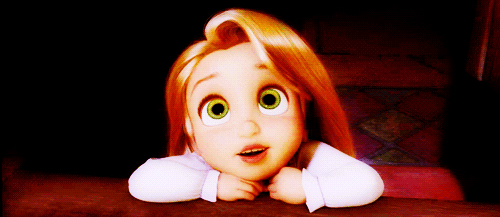 I'm so glad they finally got together and I TOTALLY called it when I read The Dream Thieves (you can actually see that I mused over whether Ronan might fancy Adam in my review here) and I actually had no idea that it was going to happen. It was exactly what the book needed because there was such a sombre mood to the book because we all knew Gansey was going to die, a demon was destroying everything and Cabeswater was dying so this ship was totally needed to lift the mood and divert the feeling of dread into feeling of awness as the two characters got together. I think the author did it really well because it was building for quite a while throughout the series and we saw Adam get confused with what he wants so it made it more sort of realistic – it wasn't just a relationship she decided to 'add in' or something totally unexpected.
The bit where Ronan was being unmade by the demon and we sort of saw events through Adam's viewpoint (given that he was tied up and blindfolded so we had no idea what was going on besides what he could hear) was really clever because, even though the book is written in the third person, it focused on Adam as the character and what he could make out of the situation, making it all the more effective by his feelings for Ronan. But that was something else we never found out – whether the two of them gave it a go or whether they were still together at the end of the whole Glendower-Gansey-dying thing.
I NEED ANSWERS.
And another thing – why is there a stag on the front cover of TRK????? Did I miss something because I do not remember reading about a stag anywhere in the book. Literally, anywhere in that book. Please tell me if I missed something obvious because I was reading the last page thinking 'this is where the stag gets explained' and it never did so I just reckon I somehow managed to avoid a huge revelation in the book… Unless the stag has absolutely nothing to do with anything???
The Raven King won't be my favourite end to a series, but it certainly is one of the good ones because no one died (well, Gansey did but didn't – it's all very much a grey area) and some characters got together that I wanted to, so it was good in the end. I just wish we had more answers! (I mean what happened to Noah, Maura and the Grey Man, Greenmantle, Adam's family, and Declan…)
It's sad to have finished the Raven Cycle but it's definitely left me wanting to experience more of the Maggie Stiefvater's writing and I am going to buy Shiver and get started on that trilogy at some point. The Raven Cycle won't be one of my favourite series, but I did enjoy getting to know the characters and immersing myself in a completely different world I'm used to reading about – I just think the series was very much a 'just go with it' type scenario and I was okay doing so. Overall, The Dream Thieves has still got to be my favourite though because Ronan! I am going to miss those raven boys though…
"He was a book, and he was holding his final pages, and he wanted to get to the end to find out how it went, and he didn't want it to be over." – Maggie Stiefvater, The Raven King